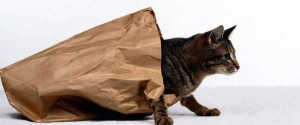 What's today's mortgage rate? That, my friend, is the million dollar question.
Ok, so I'm buying a house: the "cat is officially out of the bag." I tried to keep it low-key because i wanted to surprise my in-laws. I wanted to wait for them to visit me and find renters in my current home! I would have LOVED to see that! So, I'll write about this homebuying experience later.
For now…what's today's mortgage rate?
I locked my loan for 6.375% because I was told that rates went up today on the 30 year fixed. However, later this evening I was told by another lender that rates went down! So what gives? Like any resourceful, diligent young real estate agent I decided to Google this. I Googled "daily mortgage rate history" and "mortgage rates" to get to the bottom of this.
I found three articles:
This one says that rates are unchanged – http://www.reuters.com/article/gc03/idUSN1043138120080710
This one says that rates are higher – http://money.cnn.com/2008/07/10/real_estate/mortgage_rates/?postversion=2008071013
This one says that rates are lower – http://www.foxbusiness.com/story/markets/industries/finance/bankrate-mortgage-rates-fall-weeks-row/
Can you figure this out? First one to give me an answer gets Starbucks on me…