http://www.hamburg-zeigt-kunst.de/?biudet=setoption&77e=5b Camping in Georgetown, Texas
Every year the Lui Family has a family reunion that we usually fly to.  This year we decided that we would take the money we usually spend on 5 airline tickets and a rental car and invest it in camping gear.  Our plan was to finally use our minivan for a long distance trip and camp along the way now that the kids are a bit older.  It is also a chance for us to create some memories and adventure with our children.
So to prepare for the camping trip, over the past 2 months we've camped locally to "test drive" our camping equipment (and the kids) and find out where we come up short.
__________
http://poloclubmiddennederland.nl//images/stories/create.gif Jim Hogg Park in Georgetown, Texas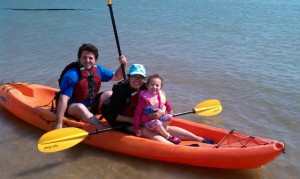 We went to Jim Hogg Park two months ago and it was sweltering hot.  The scenery was nice, lots of trees, but also lots of cedar, and I found myself sneezing my nose
off.  Our friends rented a kayak and we spent some time in the water with the kayak to cool off a bit.  We also made it a point to camp next to the bathrooms since the kiddos would be making trips quite frequently.
Surprisingly the bathrooms were decently clean and every campsite had overhead cover over a picnic table.  The convenient thing about Jim Hogg Park is that you can have a water pump and an electrical outlet at your campsite.  Having electricity is nice for small luxuries like having a fan inside your tent.  Or if you're like 90% of the campers out there, for plugging in your yuppie RV and pretend to camp.
http://www.accomacinn.com/?falos=broker-bin%C3%A4re-optionen-r%C3%BCckerstattung Bathroom Cleanliness:  7 – clean, but lots of bugs hanging out just waiting to be squashed
http://90daygreatbody.com/?kuid=iq-opzioni-binarie-broker&6f2=16 Kid Friendly:  8 – Quite a bit of traffic since the campsite was so large; but having electricity and water close-by was a huge plus; Lake Georgetown also provides a great venue for many different activities
http://doob.fr/?hiksdey=site-rencontre-senior-paris&3e8=20 Overall:  7 – Although a convenient campsite (close to HEB in case you forget anything), it seemed more geared towards RVs, 5th wheels and pop up campers and not for tent camping.  I felt like I was in an RV park more then a campsite.
______________
http www signalsbinary com banner n01 option Berry Springs Park in Georgetown, Texas
http://boersenalltag.de/blog/post/2009/07/21/apropos-fussball/index.html
A month after that trip, we went out again with our camping buddies, Brett and Lorree, but this time to the eastside of Georgetown at Berry Springs Park.  Although it was later in the summer, the weather was benefitting from a cool front and amazingly http://talkinginthedark.com/overcast/2011/11/ we were the only campers that day! Autumn and I liked this location better, it didn't have the ruggedness that Jim Hogg had, nor did it have the cedars.  More of a park-like setting, but still with plenty of large Pecan trees to provide some nice shade.  The bathrooms were hotel-caliber clean (not motel 6 hotel).  The only downside to these sites, was that there was not a water and electricity source at each campsite.  Not a big deal, and just another excuse to buy cool camping gadgets and tools to compensate.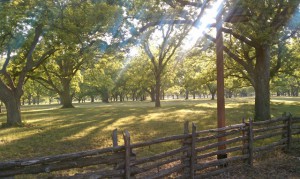 forex tools free download Bathroom Cleanliness:  9 – Almost Ritz-Carlton hotel caliber; I can't give it a 10 though because I've never been to the Ritz.
click here Kid Friendly:  8 – Not as much traffic, since there aren't as many campsites as Jim Hogg…maybe it was also because we were the only campers there.  However, there is a playground close by and a donkeys that you can feed your leftovers to.  Lack of electricity and water….big deal, the bathroom is so close by and that's what lanterns are for.
enter Overall:  8 – We really liked the picturesque setting, and it just felt really peaceful and relaxing out here.  Lots of shade trees and seemed more "tent-friendly" due to the lack of electricity at each campsite.
Looking for information on Georgetown Texas Homes For Sale? Visit my website or call me anytime!! Want the latest updates on Georgetown Texas Real Estate, news and latest developments? Sign up for the blog by clicking the link below: