here This Bell's Broken – Embroidery in Georgetown Texas Review
enter
Don't get me wrong, I love supporting "Mom and Pop" shops and going local when it comes to eating out and shopping.  However, a recent wave of backfiring has really challenged that idea for me.
http://vitm.com/YjYHWk-7q8I2NE3a7H4V8_6l2N2D 2447/ Example 1:
This year I bought a gift card to a local restaurant, Carmines, as a client appreciation gift.  About 1 month later they closed up shop!  The writing is usually on the wall, several months in advance, that your business will fail.  I think selling a gift card when you're about to close your restaurant is a pretty lame thing to do.
go to link Example 2:
Another example is Keva Juice.  I loved that company and I know they tried their hardest to stay open.  However, now we own a re-chargeable debit card from Keva Juice that has money on it, but can't be used because they went out of business too!  Anybody want to trade it for a Starbucks gift card?
http://mhs.se.loopiadns.com/evenemang/besiktningskvall-9-maj-och-8-aug-2016/ The Review:
Well, a few months ago, I decided to give another local company a chance for an embroidered shirt project for Mars Hill Realty.  Instead of going with Land's End or another large reputable embroidery company. go site I chose an embroidery company in Georgetown, Texas called Bell Embroidery that also does Tuxedo Rentals in Georgetown Texas , Sewing and Alterations in Georgetown Texas.
When I went in to digitize my logo, I had to "eyeball" and hand-select my logo colors from one of their charts.  I found it pretty old-fashioned that they didn't have some type of conversion chart and be able to just take my current color #'s and use them.  After a few re-iterations, I decided to test out my logo on two shirts and the planet Mars on the logo looked more like an orange egg than a planet.
Well, I had 8 more shirts to go and I really wanted to give these guys a shot.  So, I went in to the store, paid for my two shirts and had them re-adjust and shorten the logo to reduce the "oval-effect" by about 1-2 cm.  After what seemed to be an unusually long wait period (several weeks), I got the stitch-out "proof" back and the logo looked great.  I happily handed over the rest of my 8 shirts and after another several weeks I went in to pick them up and the logos looked EXACTLY the same as the original logo did!
I asked Jeremy, the owner, if he noticed anything different and he was not willing to go along with me on this exercise.  So I just asked if he could check with the seamstress if they had used the original logo stitch-out or the new stitch-out that we had adjusted 1-2 cm shorter.
After 2-3 phone call attempts and leaving messages, I finally got Jeremy to call me back a http://www.bgroads.com/?prosturadlo1=kembimi-valutor-online&01d=54 week or two later with his answer.  He confirmed that they used the newest stitch-out for my 8 shirts.  The next day, I went in to his store with my original two shirts and a measure tape.  I confirmed that the old logo stitch-out and the logos on all of my 10 shirts had the exact same measurements.  However, the new logo stitch-out proof was shorter by 1-2 cm.  I couldn't reconcile how the new logos on the final 8 shirts didn't match the new logo stitch-out, but instead matched the old logo stitch-out exactly!
At this point, Jeremy was being very uncooperative and refused to even ackowledge or personally try to measure the logos himmself.  He just wanted us out of his store.
After leaving the store, I tried to call him and asked for a refund before I gave him a bad review….but when I told him who it was on the phone, he hung up on me.   buy Lyrica medication I guess I'm not everybody's favorite Homeboy.
As we were leaving the store, Jeremy told me and my brother to "Be Careful."  Edwin turned and looked at me with a very puzzled look.  "Be careful for what?" Edwin asked.  Well, I think I know the answer.  Before you choose to get your next embroidery project done at Bell Embroidery, make sure you heed the wise words of Jeremy, the owner of Bell Embroidery:   http://beachgroupcommercial.com/?kachalka=perche-prima-nelle-opzion-ibnarie-c-era-il-90-ed-ora-l-80&ae1=83 Be Careful.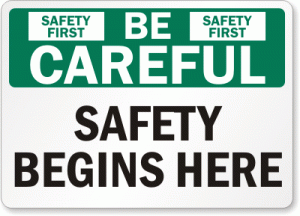 guida autopzionibinarie Second Chances:
Well, maybe not for Bell Embroidery, but for local businesses, sure.  As many times as I have gotten burnt from small companies that take my money in exchange for shoddy service, I will keep trying them out.  Why? go to link Because I'm a small business too. And every once in a while I find those small Mom and Pops that have a heart and love for their product and service that can never be found in a big company store or restaurant…and that makes the search all worth it.
-Your Favorite HOMEboy